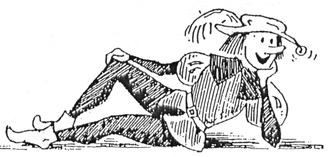 Clauert Cup 2017
15./16.07.2017 bei Trebbin
Anja Möller-Hubert, Deutschland
Hello,
I have been shooting for 40 years with spaniels and golden retrievers in syndicates till I got hooked by golden retriever trials and tests, I started with a lovely bitch called Sheba. Then I got more involved by going onto the committee of Golden Retriever Club Northumbria for 30 years. During that time I have won novice, allage and open trials, which qualified for the Championship 3 times with different dogs. I pick up on grouse moors and pheasant shoots. I have been on the Kennel Club A panel for 5 years, which I really enjoy. I do training for charity.
I especially enjoy helping new people in the sport and looking forward to seeing you all at the Clauert Cup Working Test in July.
Frank Hermansen, Norwegen
I have been judging retrievers for 17 years and have had the honour to judge cold game tests, WT's, Field Trial and various championships all over Scandinavia, Switzerland, Germany, France, England and Italy. I am also a FCI judge and judged in 2015 the Coupe d'Europe for Retrievers in Sweden. I started up with retrievers some 25 years ago. The first 20 years I trained and entered several Flatcoats in elite (Open) class at cold game test, FT's and working tests, and for the last six years I've been handling Labradors. I have been part of the Norwegian team to IWT, Coupe d'Europe and Nordic Championships on several occasions. I wish all the handlers, helpers and the organization best of luck.
Frank Hermansen
Glyn Coupar, Großbritannien
Phil Wagland, Großbritannien
I am looking forward to coming to judge the Claert Cup. As an A panel judge I have judged in many European countries but it is several years since I judged the International Working Test in Germany.
My wife Anna and I bought our first Golden Retriever 45 years ago as a pet, but from working stock. We soon became involved with training it, running in working tests, and picking up at shoots. My first Open Trial winner was a bitch called Pebbletoft Ruby, which we bred ourselves. She won over 20 working tests. My best trial dog was F.T.Ch. Standerwick Rhumba of Pebbletoft, who won over 20 field trial awards including six first places. Her progeny include F.T.Ch.Pebbletoft Jazz, and Field Trial Winners Pebbletoft Polka, Rock, Jive and Lyric. Moscargrange Barley of Pebbletoft was also a FT winner and consistent Working Test award winner. Currently Anna and I have four goldens, three of which are from Rhumba's line and one bred in Switzerland.
For 40 years I have been Secretary of the North Midland Area of the United Retriever Club, organizing training and working tests for all breeds of retriever. For 25 years I have been the Field Trial Secretary for Northern Golden Retriever Association, running five or six trials per annum. I have also been in charge of the Game Fair gundog tests on several occasions. I occasionally write gundog articles, reporting on the Retriever Championship for the Shooting Times for a number of years. After a career as a teacher I am now a presenter for the Kennel Club Field Trial Judges seminars promoting good standards of judging. I also have a special interest in helping our European neighbours to become good dog handlers.
Als ehemaliger Förster bin ich seit 50 Jahren berufsbedingt Jäger und habe verschiedene Jagdhunde-Rassen geführt, von 1985 an auch Labradors. Seit über 30 Jahren bin ich JGHV-Richter.
In den letzten Jahren habe ich mich verstärkt dem Richten nach dem FCI-Reglement (WT, FT) zugewandt. Den Weg in diesen Sektor wies mir mein 16-jährig verstorbener Rüde Mac Tan vom Tennikerweidli", aus dem ersten auf dem Kontinent gezogenen FT-Wurf.
Mac verhalf mir nach seiner klassischen Jagd-Prüfungs-Karriere (SW I/II, PnS, SpJGP ) zweimal zum Start im Coupe d ´europe und stand einmal im Sieger-Team des German-Cup´s.
Er und alle seine Nachfolger waren und sind Nachsuchenhunde sowohl auf Niederwild, als auch auf Schalenwild.
In der Dummy-Arbeit sehe ich ein hervorragendes Trainings- und Kontrollmittel.
Über die Einladung, beim Clauert Cup zu richten, freue ich mich.
Jörg Mente
Jörg Mente (PL), Deutschland
Meine Leidenschaft für Retriever begann Anfang der 90ziger Jahre, wobei mich seit jeher vor allem ihre jagdlichen Qualitäten faszinierten. So blieb es nicht aus, dass ich neben dem praktischen Jagdeinsatz, auch bald Gefallen am Prüfungsgeschehen fand. Nachdem ich meine Hunde zunächst vorwiegend auf den klassischen deutschen Jagdprüfungen geführt hatte, kamen bald Cold Game Tests, Field Trials und in der jagdfreien Zeit auch Working Tests in ganz Europa hinzu.
1998 beantragte ich internationalen Zwingerschutz für meinen Labrador-Zwinger "Gunsight's", in dem bisher sechs Würfe fielen. Seit 2004 engagiere ich mich in der Zuchtkommission Labrador des Deutschen Retriever Clubs und seit 2014 bin ich Delegierte in der FCI-Kommission für Apportierhunde.
Meine bisher erfolgreichsten Hunde waren "ChTCH Gunsight's Autumn Sage" und "Int. FTCh. , Dt. Jagd-Ch., ChTCH & Dt.-Vet.Ch. Gunsight's Bracket". "Sage" errang neben dem Schweizer Arbeitschampion-Titel zwei CACIT und wurde 2003 "Top Dog" beim "Skinners Cup" im englischen Sherborne. "Bracket" gewann 2007 sowohl das Semifinale, als auch das Finale des "Coupe d' Europe". Seine 3-jährige Tochter "Flashmount Teal" konnte in ihrer ersten FT-Saison 2016/17 einige vielversprechende Resultate erzielen und es bleibt spannend, wie sie sich weiter entwickeln wird. Jüngstes Mitglied des Rudels ist derzeit "Gunsight's Fen Thrush", eine Ur-Ur-Enkelin meiner Stammhündin "Petope Firecrest".
Neben aller "Passion" als Hundeführerin, hatte ich in den vergangenen Jahren auch die Ehre und das Vergnügen europaweit auf Working Tests, Cold Game Tests und Field Trials zu richten.
Ich freue mich sehr über die wiederholte Einladung zum Clauert Cup, der wie stets in einem traumhaften Gelände stattfindet, und wünsche allen Beteiligten ein erfolgreiches und harmonisches Wochenende!